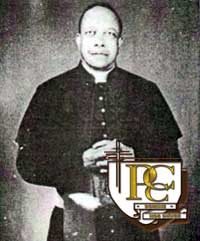 Canon Max Murphy was the rector of the Chaguanas parish. With the establishment of the Chaguanas parish school Canon Murphy paved the way for the establishment of Presentation College Chaguanas. Canon Murphy was born in Texas, went to the minor seminary in California and major seminary in Prague, where he was ordained for the diocese of Port of Spain. Father Murphy went to the United States every year to raise funds, dollar for dollar. During these trips, he traveled from church to church on Sundays taking up collections. The rest of the week, he went from college soliciting scholarships for his boys in Trinidad.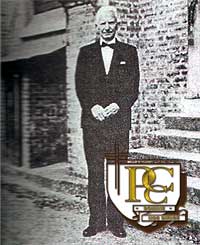 He was a dedicated man. He came to Trinidad from Scotland at the invitation of the late Count Finbar Ryan and served the college of St. Phillip & St. James faithfully and set the foundations for future years. He lived with Canon Max Murphy at the Presbytery in Chaguanas. He was a strict disciplinarian and will be remembered by the many old boys who passed through during his Principalship. During his last years as Principal he was not enjoying the best of health but kept on until the Presentation Brothers were able to take over Principalship and Management in 1959. He then returned to his native Scotland where he died after only a few years of retirement. May his memory be held in benediction.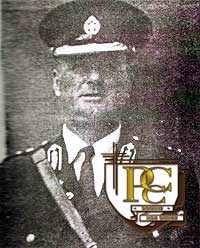 Bro Livinius Kelly came to the West Indies in 1948 and served in Presentation College San Fernando, Presentation Colleges in Grenada and Barbados and then at St. Mary's College in St. Lucia. Bro Kelly became the first Principal of Presentation College Chaguanas when the Order of Presentation Brothers assumed responsibility for operation of the school in April 1959. Bro Kelly had various other interest; He was a prize winning dog breeder and was also well known as an active member of the St John's Ambulance Brigade. He is pictured here in his uniform the brigade.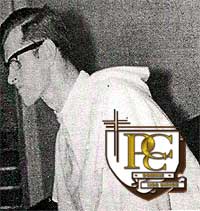 Bro Matthew received his education at the National University of Ireland. He came to Trinidad in 1960 and served as Principal of Presentation College Chaguanas from 1961 to 1971. He was then transferred to San Fernando where he served as principal for four years before leaving Trinidad on study leave in 1975. Bro Matthew will be remembered as a first class A level Chemistry teacher.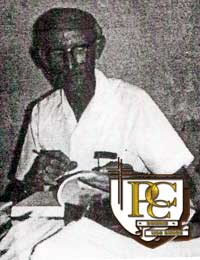 Patrick J. Dennehy was born in County Cork, Ireland. He entered the Novitiate of the Presentation Brothers, receiving the religious habit and the name "Leonard" on August 12, 1939. He graduated from the National University of Ireland with a first class honours degree in English, Latin Gaelic. Bro Leonard came to Presentation College Chaguanas in 1964. In 1972, he was appointed Principal, a post which he held until 1980. It was during this period that he initiated the organization PALS – Presentation Association for Life and Services. The students of the college nick-named him "Brother Ghandhi." Brother Leonard always sought ways and means of helping others and never counted the personal cost to him.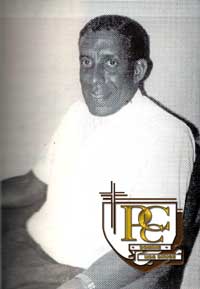 Michael Benedict Taylor was born in San Fernando. He was ordained as a Presentation Brother in 1963 in Cork, Ireland. Bro Benedict obtained various degrees including honours in Chemistry, and will be remembered for his ability to teach almost any subject. In 1981 he became the first Trinidadian principal of Presentation College Chaguanas. His other postings included head of the novitiate in Barbados and Provincial Superior of the Presentation Brothers.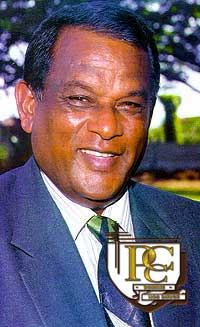 Mr. Pierre's Service History: A.T. II 10/10/1959 - 28/10/1959 Chickland R.C., A.T. III Nov. 1959 - Sept. 1962 Presentation Chaguanas, No Pay Leave 1962 -1965, T.II Nov. 1965 - 1985 Presentation Chaguanas, V.P. II 1985-1996 Presentation Chaguanas, Acting PII 1990-1991 Presentation Chaguanas, Acting PII 1996-1997 Presentation Chaguanas, PII confirmed 1997-2000 Presentation Chaguanas.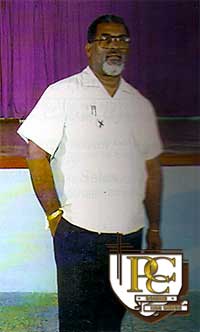 Mr. Rostant entered Presentation College Chaguanas in 1961. He began teaching after he had completed his A Level studies. After attending the University of the West Indies on scholarship, Mr. Rostant returned to his alma mater as a chemistry and physics teacher in 1973. His commitment has always been to the ideals of education shown by the Presentation Brothers. He was well known as the Dean of Discipline, served as Vice Principal and was appointed Principal of the college in2001. Mr. Rostant also served as principal of Presentation College San Fernando.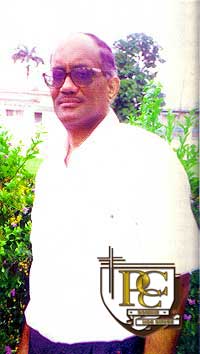 Mr. Jagbirsingh graduated from the University of the West Indies with a degree in English and Sociology. He joined the staff in1976 under Bro. Leonard Dennehy and served as Head of the English Department and Dean of Studies for many years. In 2002 he was appointed Vice Principal by the Teaching Service Commission. In September 2008 he was appointed principal.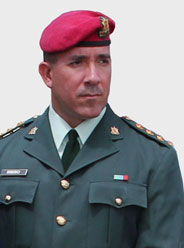 Gary Ribeiro began teaching at St. Mary's College in 1990 as a teacher of Geography, History, English and Literature, and also served as a Dean of Discipline and Studies. He was promoted to Vice Principal, St. Anthony's College in 2001, then again as Principal of Belmont Boys' Secondary in 2005. While at Belmont, he was commissioned as a Captain in the Defense Force Reserves and went on to serve as Programme Coordinator of the Military Led Academic Training Academy and the Military Led Youth Programme of Apprenticeship and Reorientation Training in Mausica. In August 2010 he was installed as Principal of Presentation College Chaguanas